Greetings!
The new year is now in full swing, and so is DVNF! February, while a short month, is a very important month. It's Black History Month, and it's a time when we like to remember all the tremendous contributions to our military by African American service members and veterans.
Over the years, we've had the chance to meet some truly remarkable individuals at various events, including a Tuskegee Airman and a Montford Point Marine. Their service to our country has not been easy by any means, and equality has been a long road, but we can't overlook just how much they've meant to the safety and protection of our freedoms!
DVNF Sends 2 Health & Comfort Shipments in January
Our Health & Comfort program has been a major contributor to stand down events around the country for several years. We've given countless veterans meaningful items like clothing and health and hygiene supplies, which so many truly struggle to afford.
In January, DVNF sent 2 shipments through this program: one went to Mobile, Alabama, and the other went to the Washington, DC stand down over the weekend. The total value of these shipments was approximately $140,000!
Here's just one of the veterans we helped at the DC stand down:
DC Veterans on the Job Hunt to Receive Suits from DVNF
We announced recently that through a partnership with Joseph A. Bank, we launched our Boots to Suits program. Through this program, DVNF works with other organizations to host events that give new suits and other business attire to transitioning veterans and other veterans in search of employment.
However, the DC Department of Employment Services (DOES), also had a major interest in this initiative because they work with so many veterans. They provided us a grant to host special suit fittings for the veterans they serve in the DC Metro region, and now we will be suiting up veterans in this area throughout the year!
Along with this program there will be some outstanding opportunities for you to volunteer to help take care of these veterans. We will keep you posted on this, but we hope that you will keep us in mind when considering volunteering in the future!
Tools to Maximize Independence for Disabled Veterans
Nancy Kupka PhD, RN, the Manager of Clinical Program and Quality for Walgreens, recently wrote a very helpful guest blog for us highlighting the many tools and assistive devices that disabled veterans have available to them.
For disabled veterans, simple tasks can get in the way of everyday activities. Not being able to put on your shoes, type on a computer or get down your front steps can make the difference between leading a fulfilling, independent life and feeling distraught and helpless.
But it's important to know that having an impairment doesn't mean you have to struggle with your day-to-day life. Take a look at the tools and resources she recommends for disabled veterans who want to live a more confident and independent lifestyle.
THANK YOU!
We truly appreciate your continued support of DVNF's work as we strive to make a difference in the lives of veterans. We could not do this without your commitment to giving back to the men and women who served our country have given so much already.
If you haven't already, make sure you sign up for the DVNF E-Newsletter to get all the latest updates!
Hoping you have a fantastic February,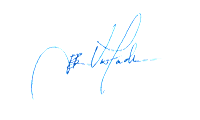 Joseph VanFonda (USMC SgtMaj Ret.)
CEO
DVNF